Weddings
Hidden Lodge is a beautiful venue for a backyard wedding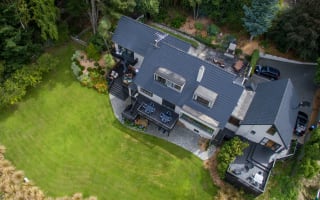 It's our location that makes us a great spot for a wedding. With stunning views and a spacious back garden, we are sure to make your big day special. Because we are in a residential area, we only consider smaller weddings.
Costs:
$3000/night - $3500 during holiday season
Event fee (day of wedding)- starting at $500
Additional event fees (i.e if you hold your rehearsal dinner here)- starting at $250
Fine Print:
The lodge sleeps 10 max (additional guests welcome to attend the events)
No disruptions to neighbors
As we run on minimal staff, we are just a venue hire. All set up, tear down, and F&B service must be organized by you or your wedding planner.
We know every event is different , Contact us with any questions or enquiries. We are happy to help.